RV MOTORHOME SAFETY DOORS
NOW AVAILABLE FOR THE USA
"EXPRESS FREIGHT" 
PHONE OR TEXT: 011-61-4 1386 9816
EMAIL: [email protected]
PLEASE CONTACT US IF YOU HAVE ANY QUESTIONS OR WOULD LIKE TO ORDER OVER THE PHONE OR FILL OUT OUR CONTACT FORM OR EMAIL US AND WE WILL GIVE YOU A CALL
ALL DOORS ARE CUSTOM MADE
Play it Safe with the ROAMSAFE RV Safety Door
However, uninvited guests in the form of insect pests, curious wildlife, and two-legged intruders can also gain access to your RV interior along with all that fresh air. If you're like most RV enthusiasts, you may already have a standard screen door installed for the purpose of keeping pesky insects out, and its only real safety feature is probably in the form of an ineffective latching lock.
Fortunately, we've developed a fix that lets you have the best of both worlds. The Roamsafe RV Safety Door fits any RV with American-style doors. You'll be able to enjoy an insect-free RV interior and stay safe from wildlife and other possible intruders at the same time.
Following are just three of the many benefits of using the Roamsafe RV Safety Door.
If you travel with furry friends, you undoubtedly already know that you can't take them with you everywhere you go while you're on the road. The Roamsafe RV Safety Door allows you to leave your pets in your RV knowing they'll be safe and comfortable while you do some grocery shopping or enjoy a meal in a local restaurant. Leaving pets unattended in vehicles is risky even when outdoor temperatures are as low as 70 degrees Fahrenheit because of how quickly vehicle interiors heat up, but the Roamsafe allows optimal air circulation that helps maintain a pet-friendly environment in your RV.
The Roamsafe package consists of safety door and all fitting for installation, and you don't have to be handy with tools to install it on your RV - it practically installs itself. You won't even have to fumble with trying to put it together because it arrives fully assembled. All you need to do is remove the fly screen door and using existing hinges screw the door put the clips on and your done comes with Easy-to-follow installation instructions and also available on our website.
Please don't hesitate to contact us at your convenience if you've got questions about the Roamsafe RV Safety Door.
Easy to follow instructions on how to take the correct measurements for your door.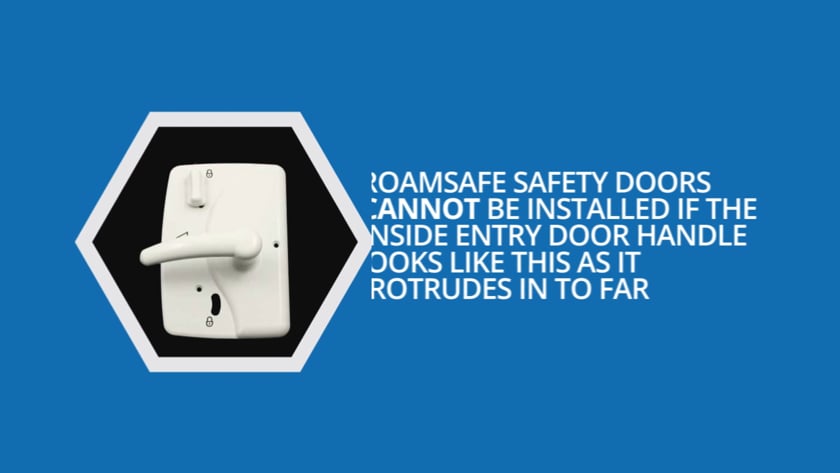 Easy to follow instructions on how to DYI your door into place safely and securely.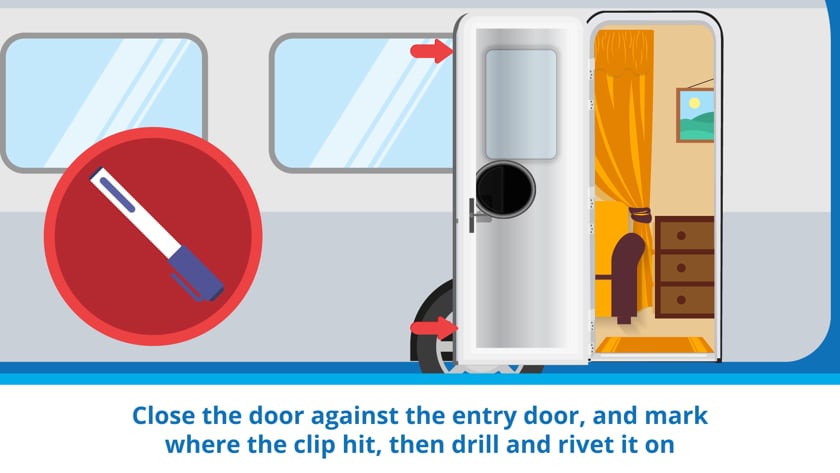 The ROAMSAFE RV Safety Door
The ROAMSAFE RV Safety Door has been developed to retro-fit to vehicles with an American type main door in motor homes and fifth wheelers.
Join the thousands of other motor home and RV owners who are taking advantage of this solid engineering technology to ensure your safety when travelling.
 Order now your new safety door to replace your old flyscreen door.
We understand you may need to go and take measurements. For this reason, we have provided you with a downloadable PDF
You can print and take to your vehicle for the exact details and bring back to fill out your order form.
Once you have your measurements you can fill out the order form, choose a option for payment then we will get started on your order.
FREE EXPRESS FREIGHT  BUY NOW "US$938" INSURANCE INCLUDED